The Grand Isle Sheriff's Departments response to a report of a missing to over-due person is IMMEDIATE. Each situation is different; we quickly gather information about the person (age, physical description, health conditions, etc.), location last seen and a time line of disappearance.
Depending on the incident, we have access and will deploy the following resources:
Additional Officers (may include other agencies)
K9 team (may include other cooperating agencies)
Marine Vessels (may include other agencies)
UAV's (drones)
Federal helicopter and/or aircrafts
Local EMS & Fire agencies
MARINE DIVISION
Covering the 122 sq. miles of Lake Champlain, the Grand Isle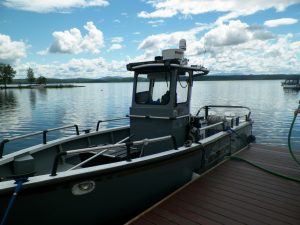 County Sheriff's department has two boats which help to aid in search and rescue. Our two boats are docked at Apple Island Resort in South Hero and Little Cove Marina in Grand Isle to ensure a rapid and quick response anywhere on the lake.
hod
K9 UNIT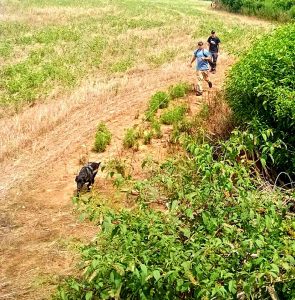 A K9's sense of smell is 6 million times better than that of a humans making them more effective than a 20 person search teams. Police K9's are trained to do a variety of tasks including:
drug detection
bomb detection
tracking/trailing missing persons
recovery of deceased persons
apprehension of criminal suspects
Most K9's are trained in one area of expertise making them highly skilled and effective at their jobs. K9's and their handlers have a special bond but always keep in mind these are working dogs, not family pets.
NEVER FEED, PET, OR APPROACH A POLICE K9 OR VEHICLE WITHOUT GETTING PERMISSION FROM THE HANDLER FIRST. 
UAV
The Grand Isle County Sheriff's Department currently has the  Phantom 4 drone to assist in search and rescue through the use of both satellite (pictured left) and detatchable thermal imaging technology (pictured right). The Sheriff's Department will support any other agency in Vermont in active Search & Rescue or recovery missions utilizing this technology.
If you have further questions of concerns please read the GISCD UAV Policy.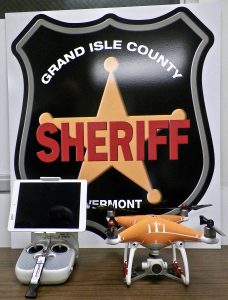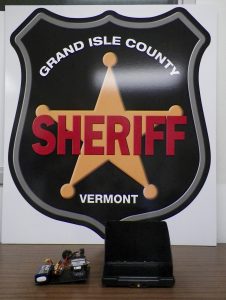 ***THE GRAND ISLE COUNTY SHERIFF'S DEPARTMENT DOES NOT USE DRONES FOR CRIMINAL INVESTIGATIONS, SURVEILLANCE, OR MONITORING PEOPLE ON PRIVATE PROPERTY.***

If you have further questions of concerns please read the GISCD UAV Policy.