K9 UNIT
K9 Sampson at the 2017 R&R Camp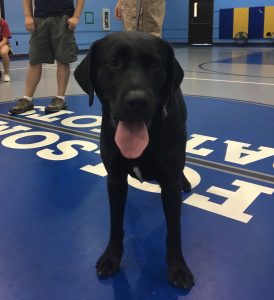 A K9's sense of smell is 6 million times better than that of a humans making them more effective than a 20 person search team. Police K9's are trained to do a variety of tasks including:
drug detection
bomb detection
tracking/trailing missing persons
recovery of deceased persons
apprehension of criminal suspects
Most K9's are trained in one area of expertise making them highly skilled and effective at their jobs. K9's and their handlers have a special bond but always keep in mind these are working dogs, not family pets. NEVER FEED, PET, OR APPROACH A POLICE K9 OR K9 VEHICLE WITHOUT SEEKING PERMISSION FROM THE HANDLER FIRST. 
OUR K9's
K9 Sampson & Corporal Brandon Allen
K9 Sampson and handler Corporal Brandon Allen retired in 2018 after serving 2 years with the Sheriff's Department. Sampson was certified in drug detection and tracking/trailing rescue with Highland Canine Training in North Carolina.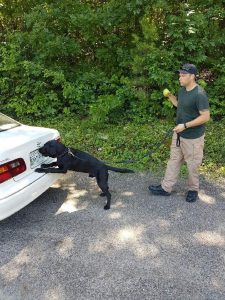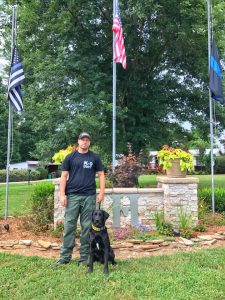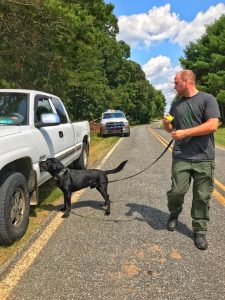 Drug detection dogs are specialized dogs in seeking out illegal substances. Highland Canine training uses real-world scenarios to prepare their dogs to locate illegal substances anywhere from on a person and their belongings to any passenger or commercial vehicle and buildings. Sampson is trained to seek out several including illegal substances; marijuana, cocaine, heroin, methamphetamine, methylenedioxymethamphetamine (MDMA), PCP, and LSD. If the presence of a drug is detected, Sampson uses a passive "freeze and lock" to alert his handler to the presence of the drugs.
Tracking/trailing is used for Search and Rescue calls of missing persons. Tracking is following the scent of a person on the ground, whereas trailing is following the scent of a person through the air. Sampson is trained in trailing which is the more effective method of locating a missing person in a timely fashion.
K9 Tom & Sheriff Ray Allen
K9 Tom retired in 2013 after serving with the Sheriffs department for 9 years.
skjgkdsbgk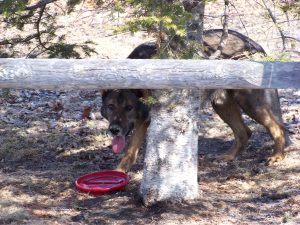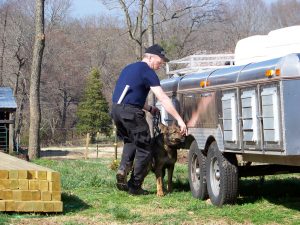 K9 Tom and handler Sheriff Ray Allen were trained in both drug detection, patrol procedures (protection and apprehension), and tracking and trailing. As a result of his training and hard work, K9 Tom saved two lives during his service and had a 100% accuracy on narcotics alerts.