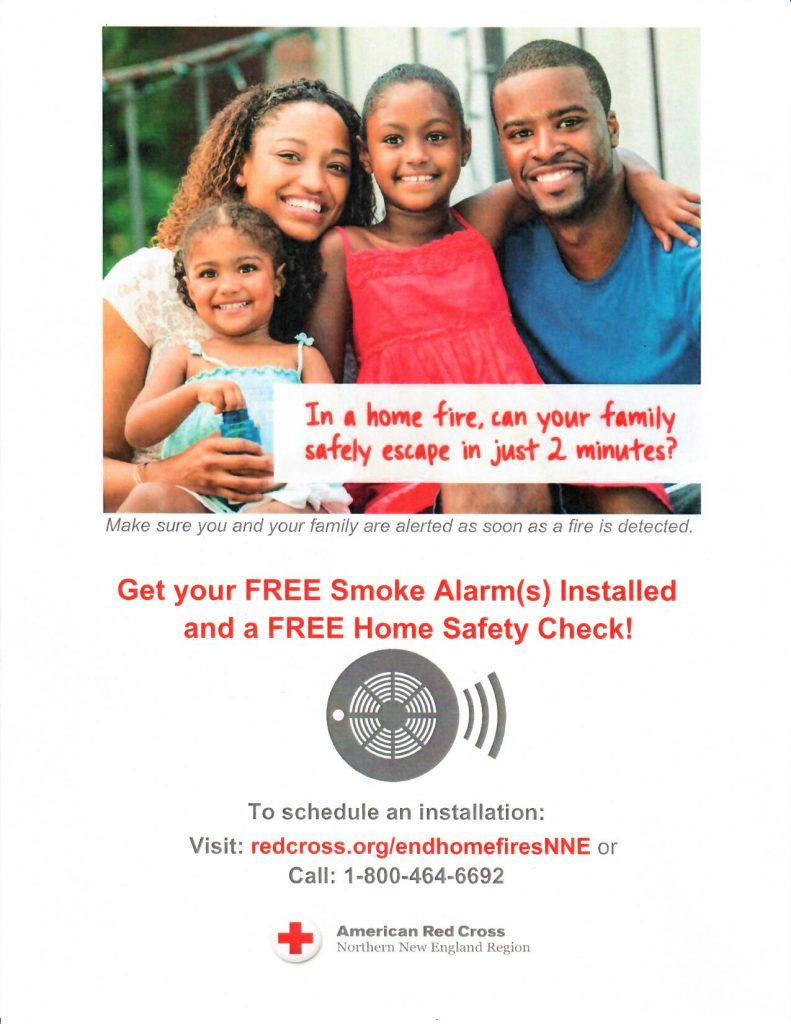 The American Red Cross, Northern New England Region, is offering free smoke alarms and a home safety check.
According to the National Fire Protection Association (NFPA), Smoke alarms were present in three-quarters (74 percent) of the reported home fires in 2014–2018. Almost three out of five home fire deaths were caused by fires in properties with no smoke alarms (41 percent) or smoke alarms that failed to operate (16 percent). The death rate per 1,000 home structure fires is 55 percent lower in homes with working smoke alarms than in homes with no alarms or alarms that fail to operate.*
That's why the American Red Cross is rallying volunteers to install free smoke alarms nationwide, as part of their Sound the Alarm events. For more information, please visit redcross.org/endhomefiresNNE or call 1-800-464-6692.
*https://www.nfpa.org//-/media/Files/News-and-Research/Fire-statistics-and-reports/Detection-and-signaling/ossmokealarms.pdf