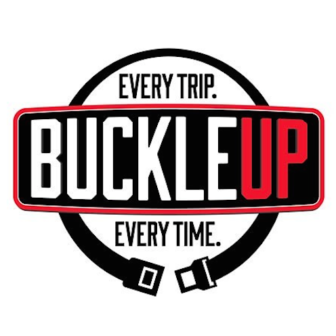 2020 THANKSGIVING CLICK IT OR TICKET CAMPAIGN

During the Thanksgiving holiday travel period millions of Americans hit the roads, eager to spend time with family and friends. Despite the current coronavirus pandemic and resulting restrictions, we still expect that it will be one of the busiest travel times of the year, and unfortunately, that means more crashes will occur.
During the Thanksgiving holiday, the Grand Isle County Sheriff's Department  is teaming up with the U.S. Department of Transportation's National Highway Traffic Safety Administration on a high-visibility Click It or Ticket enforcement campaign, [November 20 – November 29], to work toward reducing the number of fatalities that occur when drivers and passengers fail to buckle up.
So far in 2020, with less than eight weeks left in the year, we have lost 62 people to fatal crashes on Vermont roads. This represents an increase in fatalities of more than 60% compared to this same time last year. If you take into account the fact that our traffic volumes this year are lower than normal due to the pandemic, drastically lower in some cases (as much as a 68% decrease at the beginning of the "Stay Home, Stay Safe" order), our fatality rate in 2020 (number of fatalities per vehicle mile traveled) stands to be one of the highest ever recorded.
Tragically, more than half of those killed were not buckled up, a statistic that we see repeated year after year. Surviving the Thanksgiving drive can be as simple as wearing a seat belt. Or stated another way, wearing your seat belt is the simplest and most effective thing a person can do to improve their chances of surviving a motor vehicle crash.
First Responders see the effects of unbuckled driving all too often.  It is a tragic, preventable loss of life and cause of injury.  Law enforcement can make a difference by having a highly visible presence on our highways and strictly enforcing traffic laws, including occupant protection laws.
This Thanksgiving and every day of the year remember to please Click It or Ticket.
Help us keep you safe!